Health Care Business
Health care is constantly evolving, and the requirements of professionals in the field are changing just as dramatically. Clarkson College is preparing students today for the challenges and fast-growing opportunities of tomorrow's health care enterprise.
While veterans of the industry are scrambling to learn new skills, and newcomers are subjected to more exacting standards than ever before, Clarkson College graduates will be prepared. Our Health Care Business programs are designed to develop the knowledge, leadership and critical thinking skills necessary to succeed professionally in areas such as health care management, health care administration and health information management.

With programs ranging from certificates to Master's degrees in a wide array of disciplines, Clarkson College has the educational plan that fits your goals for a rewarding health care business career.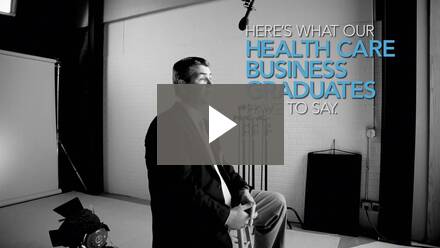 Accreditation
Clarkson College has received specialized accreditation for its business and business-related programs in the following degrees through the International Assembly for Collegiate Business Education (IACBE) located in Olathe, Kan.
Master's degree in Health Care Administration
Bachelor's degree in Health Care Business Management
Associate's degree in Health Information Technology

Accreditation for the following Health Information Management programs has been received through the Commission on Accreditation for Health Informatics and Information Management Education (CAHIM) located in Chicago, Ill.
Post-Baccalaureate certificate in Health Information Administration
Bachelor's degree in Health Information Administration
Associate's degree in Health Information Technology