Master's Degree in Health Care Administration
Business leadership in today's health care environment requires well-trained, knowledgeable professionals who understand business principles and can skillfully apply them in the health care setting.

The Clarkson College Health Care Administration program helps you develop the critical thinking skills required to succeed in today's health care industry. You will learn diverse leadership strategies, such as defining business problems, assessing information, considering alternatives and choosing the best solution.

The Clarkson College online Master in Health Care Administration degree—designed to accommodate a busy lifestyle—is an accelerated program that will maximize your potential and your time.

This online education program offers you:
Accelerated rate of completion to move quickly through the program.
Courses starting every six weeks, so your focus is on one course at a time.
Courses designed to build skills and prepare you for success.
Dedicated and knowledgeable faculty focused on you.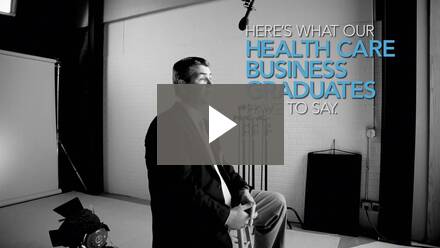 Program Outcomes
Upon the completion of the Master's degree in Health Care Administration, you will:
Demonstrate professional, responsible and innovative leadership skills, both in traditional and non-traditional settings.
Create a foundation for leadership to analyze and propose solutions to complex business problems.
Analyze, synthesize and evaluate theoretical knowledge necessary to be prepared for leadership positions in the health care setting.
Evaluate strategies based on concepts of leadership and management theory.
Integrate cultural, economic, ethical, legal and professional standards of health care business in a leadership role.
Academic Catalog
Course Descriptions
Curriculum Plan