2020 Choose to Give Campaign
As a member of the Clarkson College community, we recognize the important role you play in preparing our students for their roles as a health care professionals, and we have no doubt that you share the same pride in our students and alumni as we do.
Each year, our community is asked to step up and show that CLARKSON COLLEGE CARES, through our Choose to Give campaign. Our personal donations support a special or emerging need on campus, and this fall, we are raising money to support the creation of a new minority scholarship for undergraduate students in our allied health programs. For the past 20 years, the College has provided $3.5 million in scholarships to 81 minority undergraduate nursing students through our Gateway to Success Scholarship for Minority Nursing Students. We are excited to now offer a scholarship opportunity to all undergraduate minority students.
We invite you to join our annual Choose to Give campaign and make a personal donation to support Clarkson College.  The campaign will run from November 12 through December 4. Our goal is to raise $80,000 to assist in funding the inaugural year of the new scholarship.
Sincerely,
2020 Choose to Give Committee
Shaylene Baumgartner, Instructor, Undergraduate Nursing
Jamie Halverson, Associate Professor, General Education
Lindsey Johnson, Assistant to the Registrar
Reid Roemmich, Admissions System Administrator
Jacquie Stanzel, Instructor, Undergraduate Nursing
Chris Shives, Director of College Advancement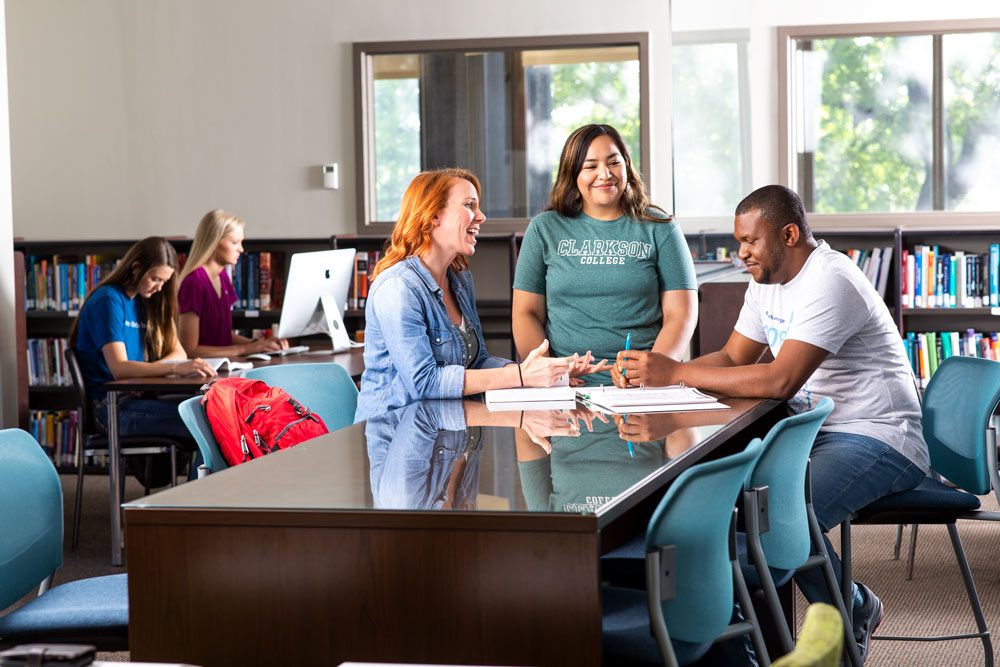 ---