2022 Choose to Give Campaign
As a member of the Clarkson College community, we recognize the important part you play in preparing our students for their roles as a health care professionals, and we have no doubt that you share the same pride in our students and alumni as we do.
Each year, our community is asked to step up and show that CLARKSON COLLEGE CARES, through our Choose to Give campaign. Our personal donations support a special or emerging need on campus, and this fall, we are raising money to support the creation of a new Dr. Aubray Orduña Graduate Nursing Scholarship and the Student Emergency Fund.
We invite you to join our annual Choose to Give campaign and make a personal donation to support Clarkson College. The campaign will run from November 10 through December 2.
Sincerely,
2022 Choose to Give Committee
Shaylene Baumgartner, Instructor, Undergraduate Nursing
Megan O'Leary, Alumni and Advancement Coordinator
Natalie Eilers, Undergraduate Nursing Advisor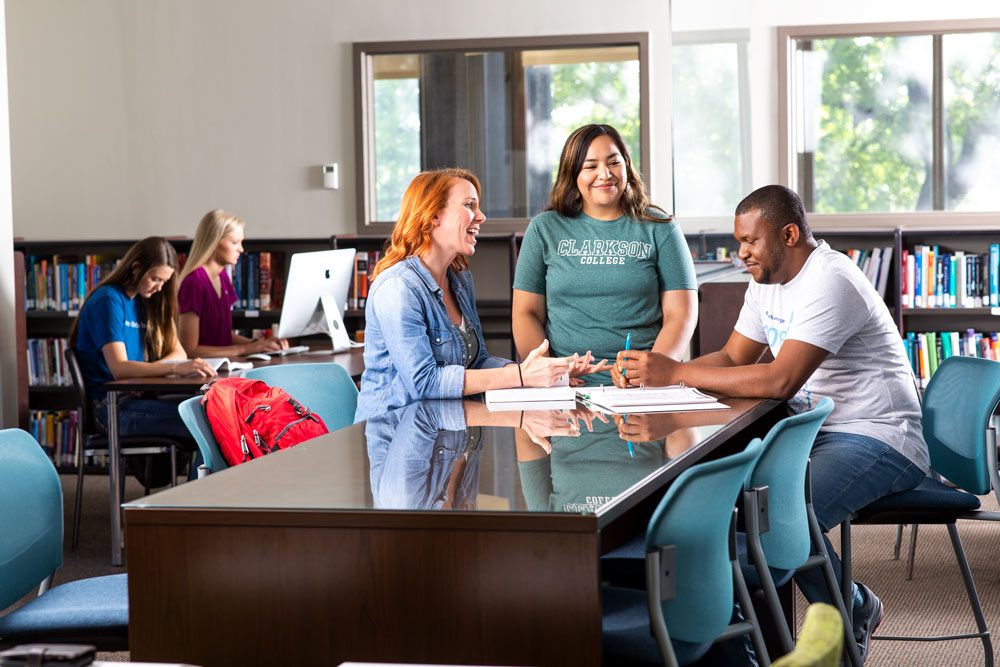 ---
Donate to the Choose to Give Campaign
Payroll Deductions: If an employee would like their donation taken out as a payroll deduction, please use and submit the paper donation form to Pauline Laughlin in Human Resources at laughlinpauline@clarksoncollege.edu.
College employees who donate $25 or more will receive a Clarkson College Cares tumbler.